Our Rubbish Removal Services in Highbury Are the Best Around!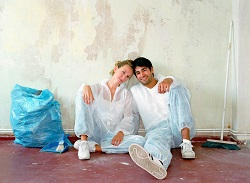 Piles of rubbish cluttering up any area of your property can be a real nuisance. Whether your garden is full of old debris or your loft is overflowing with children's toys that haven't been touched in years, we are her to help. Maybe your spare bedroom has turned into a dumping ground for everyone's old, unused belongings – we understand this and are here to help. Rubbish Removal Highbury are a professionally trained, reliable rubbish removal team serving the entire area of Highbury. As a team of highly experienced waste removal experts, our extensive knowledge is used to provide the highest possible standards of waste disposal to our N5 customers every single day. We work hard to keep our costs down so that we can offer you, our customer, the lowest possible prices around. Getting your property cleared and junk free in the most efficient manner is very important to us, as we understand how precious your time is. Our rubbish collection team work quickly without compromising on standards, so we can guarantee that by booking with us you won't be kept waiting around. So don't wait any longer, if your property is in need of efficient, professional waste removal – give us a call today for a free quote or to book your slot on 020 8434 7470.
We Recycle as Much as We Can
Here at Rubbish Removal Highbury we understand the importance protecting the environment, and so ensure that we recycle as much of your waste as possible, leaving landfill as an absolute last resort. With us, you can trust that the rubbish disposal methods we provide are always with the intension of being eco-friendly first, before anything else. However, these morals never compromise on our standards. Our years of experience in the N1 area have taught us the best possible ways to provide our customer with an outstanding service whilst still keeping in mind the environment and the importance of keeping costs and prices low.
Fantastic Services at Low Prices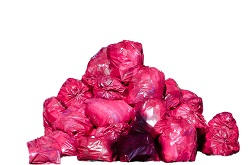 To keep our prices low, we ensure that we only charge for what we remove and dispose of – whereas many other rubbish clearance companies offer only a flat fee, charging the same high rate no matter how little waste you have. With us, there is no job too big and no job too small – no matter what your circumstance, we will always go the extra mile to leave you with the clear, rubbish free property you crave. The standards of service we offer, paired with our incredibly low prices are something that our competitors simply cannot match. Interested? Why not give us a call today on 020 8434 7470 where members of our team will be on hand to chat to you about your specific needs, and give you a detailed breakdown of the brilliant rubbish removal services we can offer you in the NW1 district. Don't miss out!
Hire Us Today!
Whether you need waste disposal in a flat in the N5 area, or you need help clearing the junk from your basement in the N1 area, we've got it covered! As a professional rubbish clearance team, we're prepared for any situation and have the correct equipment for any type of rubbish removal. With us, there's no need to worry. We understand that waste clearance can be a real struggle if you're attempting it alone, so our skilled, patient staff members are more than happy to take the load off for you and get it done without you having to move a muscle! So why waste your own time and energy disposing of your rubbish, when you have an entire team of professionals at your disposal? Call us today on 020 8434 7470 for a free quote of the services we offer in Highbury, or for more information about the type of services we provide. We won't let you down


Testimonials
Waste Collection Service Highbury turned out to be the best choice for my house clearance! They did a brilliant job, and unlike lots of other companies, you get a full service here - including collection and disposal - for a fantastic price. I...
Harrison