Looking for a Loft Clearance Service in Highbury? Rubbish Removal Highbury Have Got It Covered!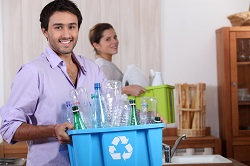 Loft clearance in Highbury, N5 accumulated over a long period can be a stressful, sometimes even dangerous task. Without the appropriate skills or equipment, carrying heavy items up and down a ladder alone is very risky. Why not hire a professional team of loft clearance experts to come and get the job done for you? Not only are we fully trained in the skill of carrying large items and manoeuvring them through tricky spots, but we also have all of the necessary equipment to get your attic junk removal done quickly and efficiently. Not only is an attempt at completing your attic clearance alone a risk to your safety, but ignoring those piles of rubbish in your loft is a risk to the structure of your Highbury home as well. Leaving heavy items piled high in your loft for long periods of time could prove too much of a strain on the structure of your home, and may even result in damage in the long term. Why not rid yourself of those unneeded goods and clear the way for important items that would be beneficial to you, stored away in your loft? If you're interested in saving yourself time, risk of danger and damage to your home, why not call us today on
? Our staff members in the N5 and NW1 areas will be more than happy to advise you on the loft decluttering services we offer and give you a thorough breakdown of our low prices, so you know exactly where your money is going and the remarkable results you can expect by booking with us.


No Job Is Too Big or Small for Highbury Loft Clearance Experts


Do you dream of a loft conversion? Do you wish you could store away those precious items you have no choice but to leave lying around the house? Get your attic cleared with Rubbish Removal Highbury today and bring those wishes to life! At an incredibly low price, we not only offer the removal of your junk, but we provide the labour of our staff, disposal permits and transportation as well. There's no need to waste money on skip hire or your own time on waste removal when you have a brilliant team of Highbury loft clearance professionals right on your N5 doorstep! We'll get the job done for you, so you can start planning that loft conversion in no time.


Want to Know More About Our Loft Clearance in Highbury, N5? Call Today!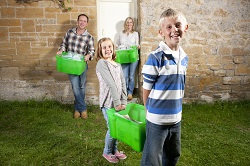 There's really no need to worry about a thing, because with us you can rest assured that your waste is in good hands. Not only will we leave your loft completely de-cluttered, but once we have removed your junk, we'll dispose of it in an environmentally friendly way as well. As a leading rubbish clearance company in Highbury, we keep our standards sky high so that our competitors simply do not compare. By hiring us, you not only receive the highest standard of results around, but you'll be paying the lowest prices in the whole of the N1 and NW1 area! So why bother looking elsewhere? Book with us today and get your attic cleared in no time! As a team, we keep to a strict schedule which enables us to get your loft clearance done as quickly as possible – we won't keep you waiting around! So if speedy, reliable, cheap attic clearance sounds like what you need, why not give us a call today? Call
to receive your free, no obligation quote or for more information and details about the outstanding Highbury loft clearance services we provide.
Save
Save